AI Made Simple: Start Transforming Your Business
AI can be a powerful boost, or a huge distraction. Learn how to transform your business with AI the right way.
Thursday, September 21


11:00 AM - 12:00 PM CT
Join us for a pragmatic conversation about AI's impact on business. We aren't futurists and we aren't talking about what AI could maybe do some years down the road - we're talking about how you can use AI to optimize your business today.
What AI is & what it isn't

The different types of AI and the pros and cons of each

When it makes sense to use AI, and when it doesn't

A scoring system to help you prioritize AI initiatives

3 ways to implement AI - build it, buy custom, and buy off-the-shelf

Ideas for your first AI project

Lessons learned from implementing AI - the successes and failures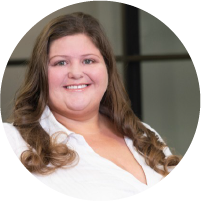 Katie is a data science solutions architect at NLP Logix, where she has 10 years of experience designing and building data science solutions. Such solutions include epidemiological alerts for the Florida Poison Information Center Network, published research in Advanced Wound Care, and models to improve financial outcomes in debt collection with over $1 trillion dollars in defaulted debt scored. Katie also worked with a customer to create natural language models to match job seekers to job requisitions. Prior to joining NLP Logix, Katie was a student at UNF, completing a Masters degree in Mathematical Sciences with research in DNA-based computers and commodity pricing through time series forecasting.
Katie has lived in the Northeast Florida community for 23 years and loves to support all local sports teams!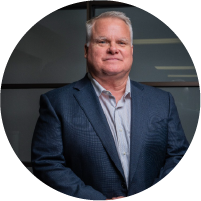 Ted Willich is the Co-Founder and Chief Executive Officer of NLP Logix, a Florida-based artificial intelligence and machine learning consultancy. NLP Logix is one of the fastest growing AI companies in the United States and was for the fourth year in a row recognized as one of the Inc5000 fastest growing privately held companies.
NLP Logix is a passionate advocate for the use of AI to solve real-world problems. The company believes and delivers on the promise that AI has the potential to revolutionize many industries, from healthcare to finance manufacturing. Over the past 12 years, NLP Logix has helped dozens of clients to improve their operations and bottom line through the use of AI.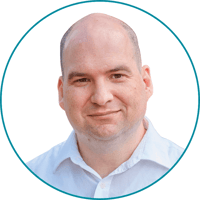 Chad's technology career began early, programming his own games as a kid and writing educational software in grade school. Chad started his first IT company before he could drive and has developed into a valuable technology architect with the skills to identify, align, and execute the IT strategies and initiatives of organizations across a variety of industries.
Chad lives in Houston with his wife and their two sons. Chad and his wife have started enjoying weekend city-hopping trips together. In his spare time, Chad practices Shudokan (an Okinawan school of karate). He also leads free community training seminars for the Armed Defense Training Association of which he's one of the founding board members and the Chief Instructor. This volunteer nonprofit helps community members learn and practice responsible self-defense skills and mentor others.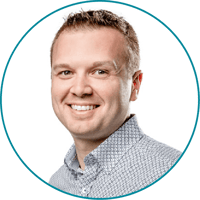 Bryan joined Aldridge in 2008 as the company's first sales person. Today, Bryan serves as the President of Aldridge and leads the company's sales and marketing efforts. Over the past 15 years, Bryan has managed 17 acquisitions, expanding Aldridge's presence across Texas and Washington.
Bryan strives to attain a clear picture of what makes a client's business work. From daily processes to company culture, Bryan focuses on how clients make their money and what's most important to their particular organization. By truly understanding a client's business, he is able to determine how technology can enable the company's growth and overall productivity to drive success for the future.
Bryan got his start as a Sales Manager in corporate hotel environments. He joined Aldridge because he was looking to use his leadership skills and passion for business to help build something new.
Struggling to join? This video will walk you through joining the webinar and will show you how to submit questions.
There are two ways to join the webinar:
Click on the unique link in your confirmation email from

Aldridge Events

(sent from:

customercare@gotowebinar.com

)

Click here

, and enter the webinar ID (

268-365-939

) and the email you used to register
If you've never attended a GoToWebinar event before, the installer will automatically download. Once it downloads, just open it and it'll take you right to the panel.
If the installer doesn't download automatically, click the "download & run GoToWebinar" link when you get to the screen below.